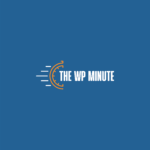 Today's episode is hosted by Dave Rodenbaugh of Recapture.io.
WooCommerce is the sleeping giant in the ecommerce world. Dave illustrates an estimated $840 Million dollars to be processed by WooCommerce merchants through the Black Friday & Cyber Monday deals alone.
Wrestling with the sheer gravity of the space? Looking for an opportunity? Look no further than WordPress + WooCommerce + the ecommerce minute!
If you enjoyed today's episode please share it on social media and consider supporting content like this by joining our annual membership.